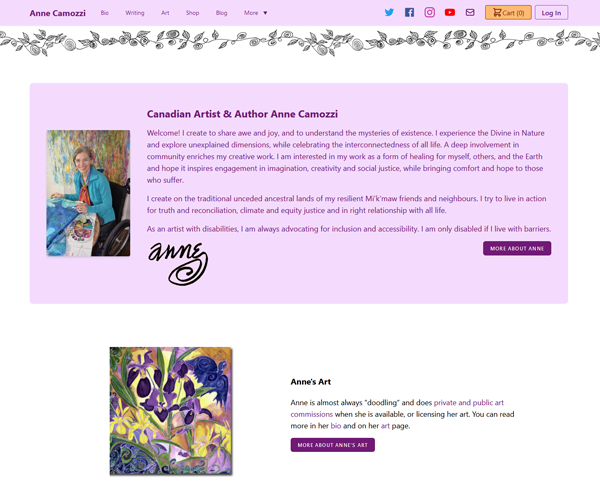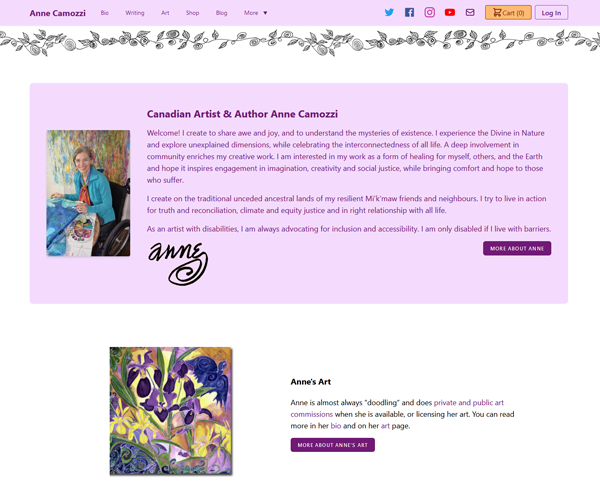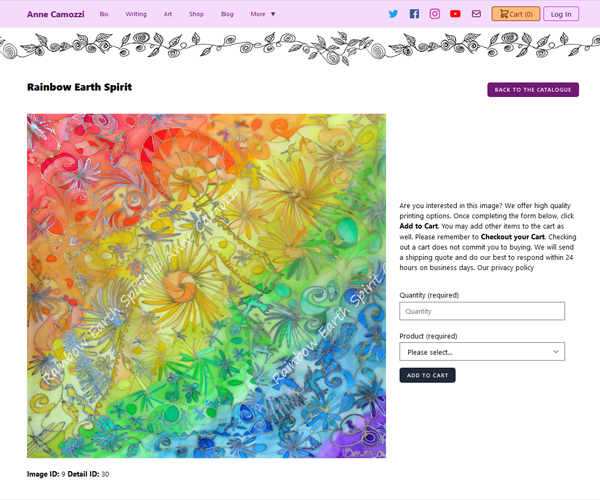 The product detail page, from the custom e-commerce app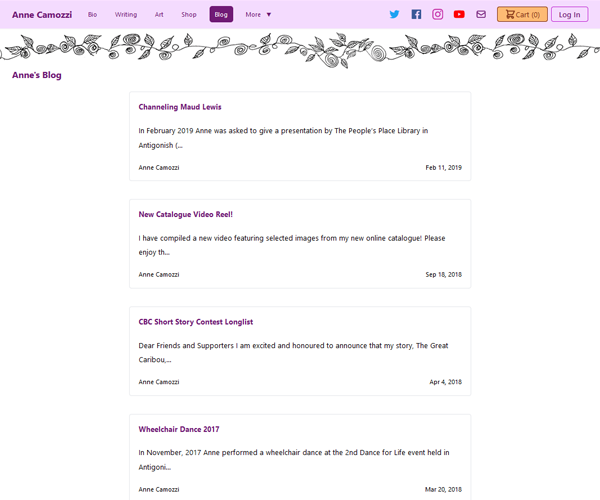 The custom blogging platform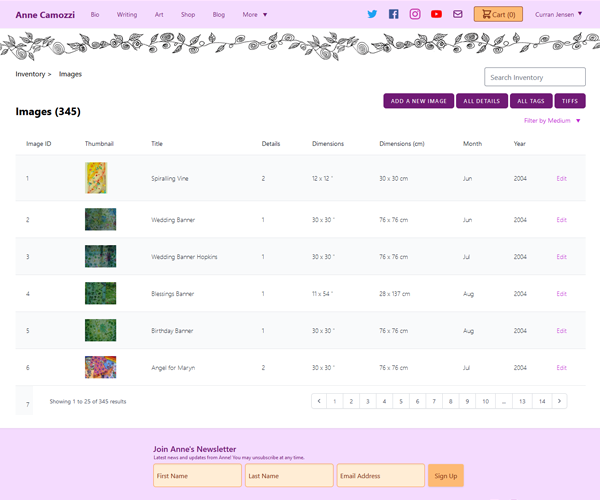 The custom art inventory management application
Anne Camozzi Art & Design Studio
I have been extremely lucky to work with the amazing Nova Scotia artist and writer Anne Camozzi. Together we were able to launch a major redesign and upgrade of her website. This significant project involved unifying three different projects into a cohesive product.
The first project was a redesign of a existing WordPress website, refactoring it from the ground up as a Laravel 9 application. Anne was heavily involved in the design and content of this aspect of the website and together we were able to implement a fresh design that visually called back to her original site, but at the same time modernized and streamlined her existing content.
The second project to be merged in was a complete custom e-commerce application. This allows Anne to be able to bring her art and writing to happy clients around the world. Anne now has complete control over the sales process and clients are thrilled with the secure and easy to use ordering system.
The third and final component of the project was integrating an existing offline application of Anne's studio inventory. Anne can now centrally manage her huge collection of art images, which allows her fast interaction with clients and eases archival tasks.